People of the Middle East have endured much
suffering in modern times from wars,
famine, terrorism, invasion, and occupation.
Illume Gallery will present the works of
artists of the Middle East on this webpage
in an online exhibition premiering
December 1, 2021. Through their art, they
will express their thoughts, hopes, and
dreams concerning peace in the Middle East.
This is a juried invitational featuring
artists of the Middle East. This
is not an open call. Invitations with
submission instructions will be sent out to
artists on April 3, 2021. There will
also be a photo book published to
document the exhibition.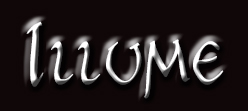 Co-Sponsor Leading Art - Iran