Home . . . . . . . . . . . . . Gallery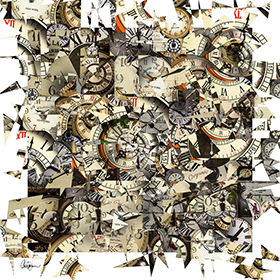 Born in St. Jérôme in the Laurentian Mountains, Pierre Castagner came to Montreal at the beginning of the 70's. He made his college at the CEGEP du Vieux-Montréal and he got a bachelor's degree in plastic arts from the Université du Québec à Montréal. He lived in different parts of the city before settling down in Rosemont-Petite Patrie at the very beginning of the 21st century.
Castagner's academic training is in painting, drawing and engraving. Since almost 20 years, he practices digital art on a self-learning basis. Castagner's artistic approach is continuously evolving. His originality, his sense of aesthetic and his desire to stand out from traditional artistic movements and from fashions have always been at the centre of his concerns and his plastic research. This past decade, he has been particularly prolific with a plethora of works both complex and accessible and all more exciting than the one before!
Digital art is one of the most current forms of art and it's gaining greater recognition as did photography at the beginning of the 20th century. Digital art can be reproduced as is engraving thereby remaining suitable for every budget.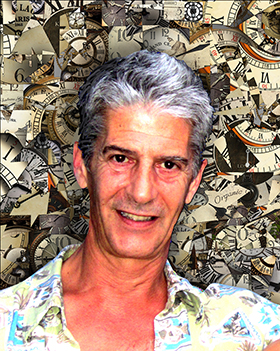 "I create to touch, to surprise and to charm.

I like to work with bright colors to draw shapes often symmetrical or exploded with varied textures. My inspiration comes from the nature and the city to create abstractions and collages using different processes. My sculptures are 3D collages designed like visual poems." — Pierre Castagner